Black Lives Matter
#americamatters #unitytour to Unite America
Join with us on our #unitytour to Dallas!
America is more divided right now than its ever been. The leaders of our country are not standing up for unity and truth. It is up to you and I to save America.
My name is Andy Hallinan, and I am leading a team of patriotic Americans on a #unitytour road trip across this country in a rented RV to call for peace, hope, and to inspire American patriots like you to become the change that you want to see in America.
Our destination is Dallas, and our message is action.
We will be using Facebook live stream to connect with you so we can have the maximum impact as possible. We need your help! Sharing, donating to our GoFundMe account, and talking about our #unitytour is super important to spread this message.
Join with us!
Help support us with a donation or a #uniteamerica t-shirt!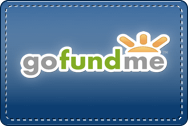 Intro Videos: What We Are Doing
Live Video #1: Our Journey Begins
Live Video #2: You Won't Believe What Happened During Our Second Live Broadcast!
Live Video #3: Officer Injured In The Line Of Duty, Genocide, And The Future Of Our Country
Live Video #4: A Scary Message Leads To Warning From Police Officer
Live Video #5: Escaping Violence By Mere Moments…
Live Video #6: Chased Out Of Town By Black Lives Matter
Live Video #7: National Moment Of Silence For Yet Another Terrorist Attack On France
Live Video #8: Hear The TRUTH Behind What Happened To Alton Sterling And WHY
Live Video #9: We Need Your Help!
Live Video #10: First Look At Downtown Dallas…Humbling.
Live Video #11: Parked The RV At An Undisclosed Location And Made Our Way to the War Zone…
Live Video #12: LIVE Update From Dallas (Waiting On The Day Of Rage)
Live Video #13: Ground Zero
Live Video #14: LIVE At The Memorial For The 5 Fallen Officers
Live Video #15: LIVE At The Memorial (With A Better Camera!)
Live Video #16: LIVE at the Waffle House in Desoto, TX where a concealed carrier stopped a madman with an AK47!
Live Video #17: LIVE at the Funeral for a Fallen Police Officer in Dallas, TX!
Live Video #18: We encountered racism AGAIN! (and hear Andy's EPIC words of unity!
Live Video #19: BREAKING: Our #unitytour reaction to the news of the Baton Rouge terrorist attacks!
View our Facebook feed below!
[fts_facebook id=floridagunsupply posts=5 posts_displayed=page_and_others type=page]